Fighting The Pandemic: Kodiak Makes Rush Deliveries Of Ventilators To California
The medical equipment maker Percussionaire has teamed up with Daher to deliver 240 urgently needed ventilators on their multi-purpose Kodiak aircraft.
Percussionaire has teamed up with Kodiak to make rush deliveries of desperately needed ventilators from Idaho to California.
Kodiak Aircraft airlifted 240 emergency ventilators to Sacramento, California last week, enabling critical health care equipment to be rapidly delivered to a region hard-hit by the COVID-19 pandemic. Percussionaire Corporation and Kodiak Aircraft are both based in Sandpoint, Idaho.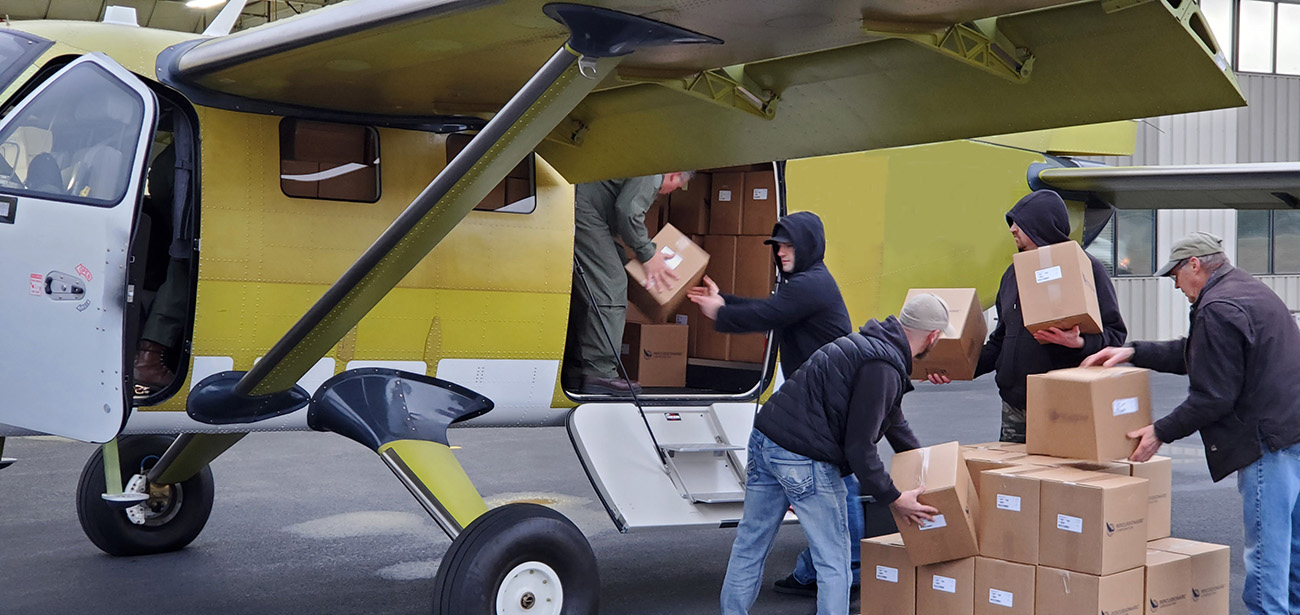 The emergency ventilators are produced by the Percussionaire Corporation, based in Sandpoint, while the Kodiak 100 Series II airplane and pilot time were donated by the Kodiak Aircraft Company, which is also based in Sandpoint.
To speed up the delivery of this emergency equipment, which can be the difference between life and death in treating COVID-19 patients, Percussionaire Corporation considered options of shipping by commercial airfreight.
However, using the Kodiak 100 Series II airplane (a 10-seat turboprop aircraft that is tailored for operations from small and remote airstrips and runways) enables the ventilators to be loaded directly on the aircraft at the city of manufacture, for the flight to an in-city airport in California where the acquiring state agency is located. This is significantly more efficient and time-effective than sending by commercial air freight, which would have involved transporting the ventilators to a mainline airport and going through the processing and logistics for shipping as airline cargo – and then repeating the same process on the arrival end.

The 240 ventilators are part of a purchase of Percussionaire medical equipment by the California Department of Public Health's Emergency Preparedness Office. Kodiak Aircraft is covering the cost of the airlift services from Sandpoint to Sacramento, providing the Kodiak 100 Series II airplane and its pilots.
These are Percussionaire Corporation's TXP™ 5 high-frequency percussive ventilators, which represent truly disruptive technology by delivering more air and/or gasses to a patient's lungs. The technology is "service" proven, including deployment as portable units during the Desert Storm Gulf War. In response to the coronavirus pandemic, Percussionaire Corporation readapted the system for in-hospital use with COVID-19 patients, developing the repackaging/adaptation in less than 24 hours (including the use of a 3D modeling). The ventilators were offered on the market within three weeks.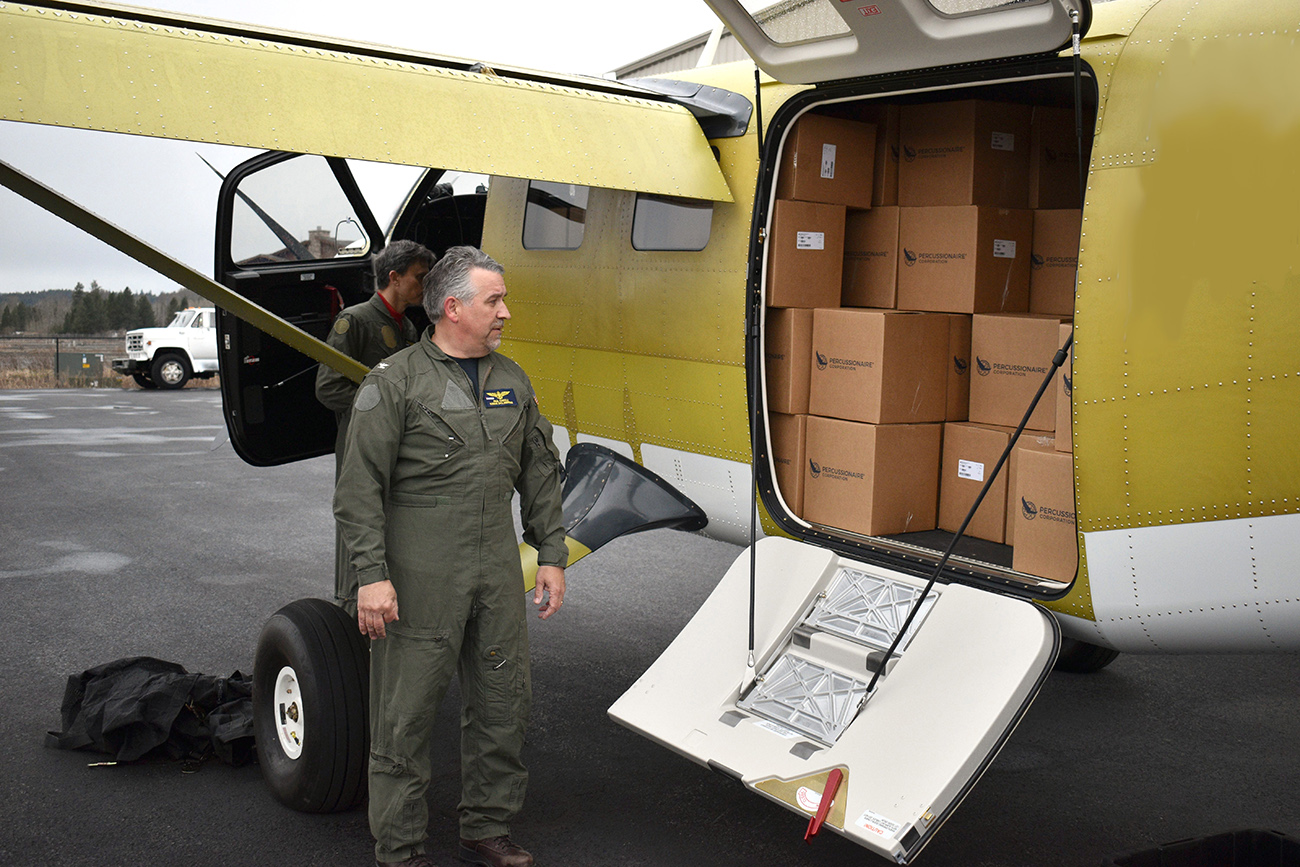 Jason Eddy, Vice President of Operations at Daher's Sandpoint facility, added: "These delivery flights also exemplified how Kodiak airplanes are regularly used in point-to-point dedicated air service, as well as between remote locations. This is why the Kodiak was created, and is invaluable in bringing communities together around the world."
Versatile, Flexible, Modern and Safe
Kodiak Aircraft is part of the Daher Group and produces the Kodiak – a rugged, multi-role turboprop-powered aircraft. Built by Kodiak Aircraft at its Sandpoint, Idaho factory, Kodiak airplanes are utilized worldwide by humanitarian organizations, air-taxi companies, recreational and leisure operators, along with businesses and pilot-owners.
Single Pilot Efficiency
Can Carry 10 People
Lowest Operating Cost In Its Class at $393 Per Hour
Leave Nothing Behind, 3,530 lbs of Useful Load
1000+ NM Range
Take Off Fully Loaded In Under 1000 Feet
"Daher has the same culture of helping people as Percussionaire, and we recognized the importance of making the airlift resources available for this life-saving equipment," — Nicolas Chabbert, Senior Vice President of the Daher Aircraft Division.