Aerial Firefighting Support
The Command And Control Role
Bozeman Montana: Bridger Aerospace uses their fleet of Kodiaks to provide critical support to the nation's forest services to suppress forest fires. The Kodiaks provide command and control to other firefighting aircraft and to firefighters on the ground.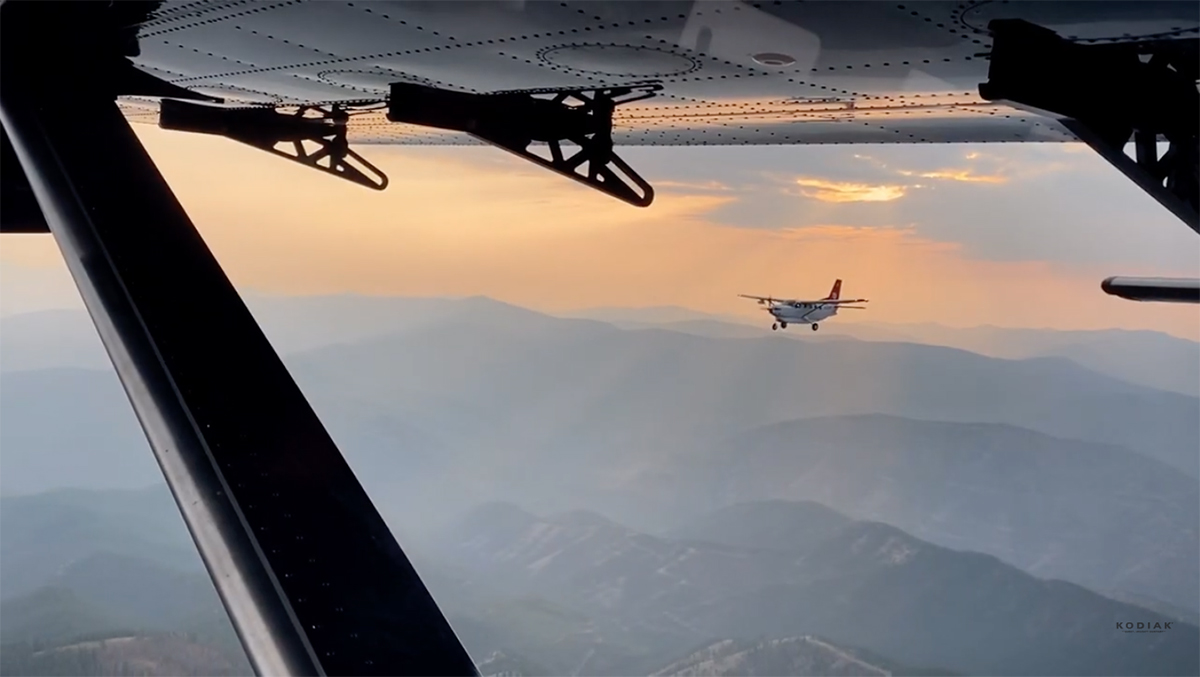 In their coordinating role, the Bridger Kodiaks provide an eye-in-sky to help firefighters strategize the best solution to contain or suppress wildland fires. Their Kodiaks can fly low and slow, and they can loiter over the target areas for up to 10 hours. This provides real-time information to the firefighting teams to make them more effective and to keep them safe.
The combination of a long loiter time, the ability to land and takeoff from short, unimproved fields, and the unobstructed visibility of the large windows with overhead wings makes the Kodiak the perfect tool for the fire suppression mission.
According to Jeff MacLean, Bridger's Maintenance Operations Manager, the Kodiak's reliability and ease of maintenance has increased their operational effectiveness and reduced the downtime percentage of their overall fleet.
For Bridger Aerospace, the beauty of the Kodiak is versatility. When they are not using the aircraft for firefighting, the Kodiaks are used for other special mission capabilities. As a result, their business development department can pursue a wide range of contract opportunities making better use of their crew and equipment investments.
"The Kodiak is the perfect aircraft for firefighting air attack," according to Barrett Farrell, Chief Pilot for Bridger Aerospace.