A New Decade Means New Adventures
Sometimes You Just Want To Get Away: A Day Of Fun On The Salt Flats and In The Canyons Of Utah
Great friends and great weather. Add a Kodiak 100, a Bell 505 helo and a pair of motorcycles for the perfect ingredients for a perfect adventure.
A group of buddies went on a spur-of-the-moment trip around the canyons and deserts of Utah. That is the beauty of the Kodiak 100. With a 1000 mile range and the ability to land and takeoff from unimproved fields, the opportunity for adventure is only limited by one's imagination.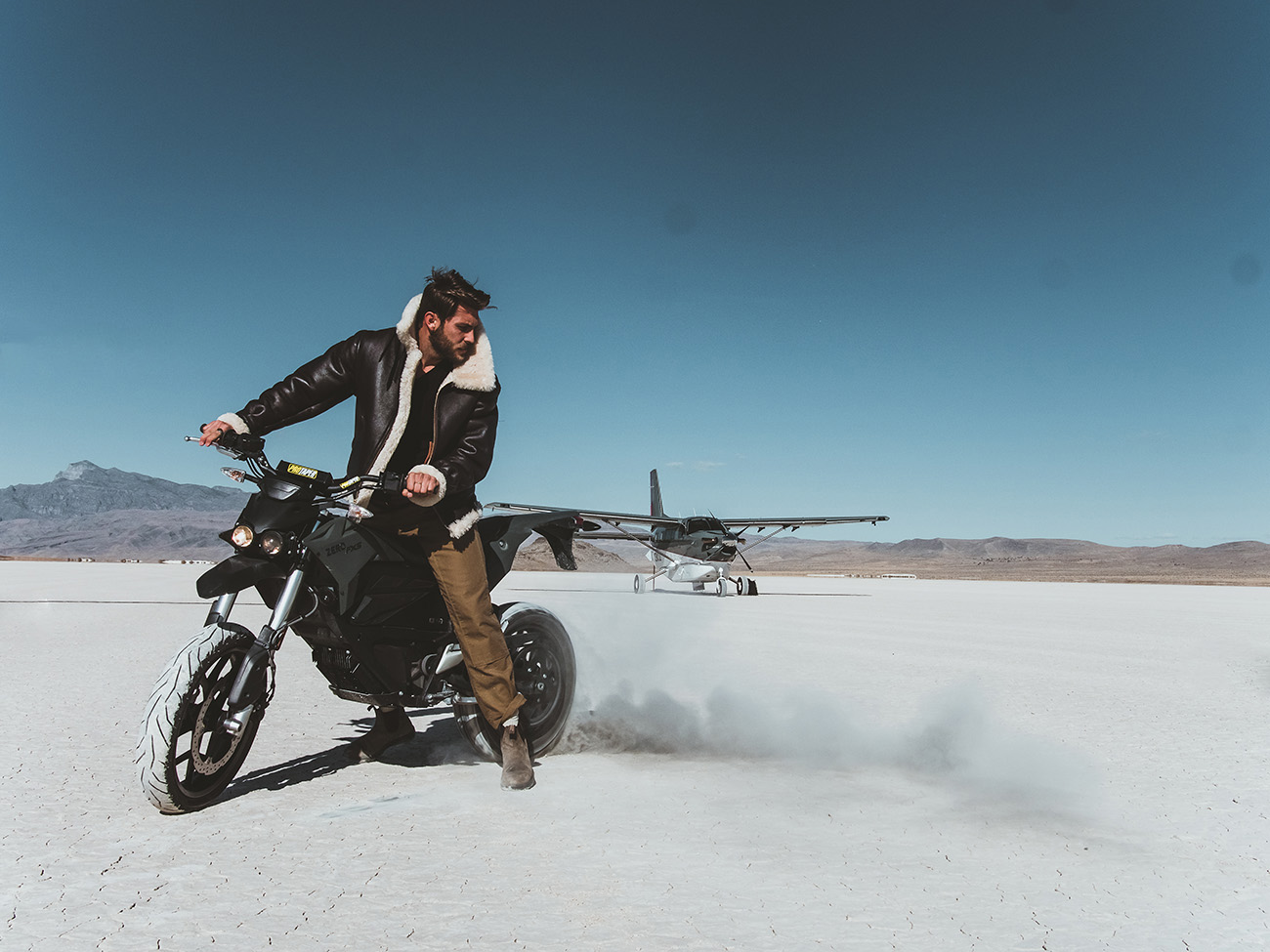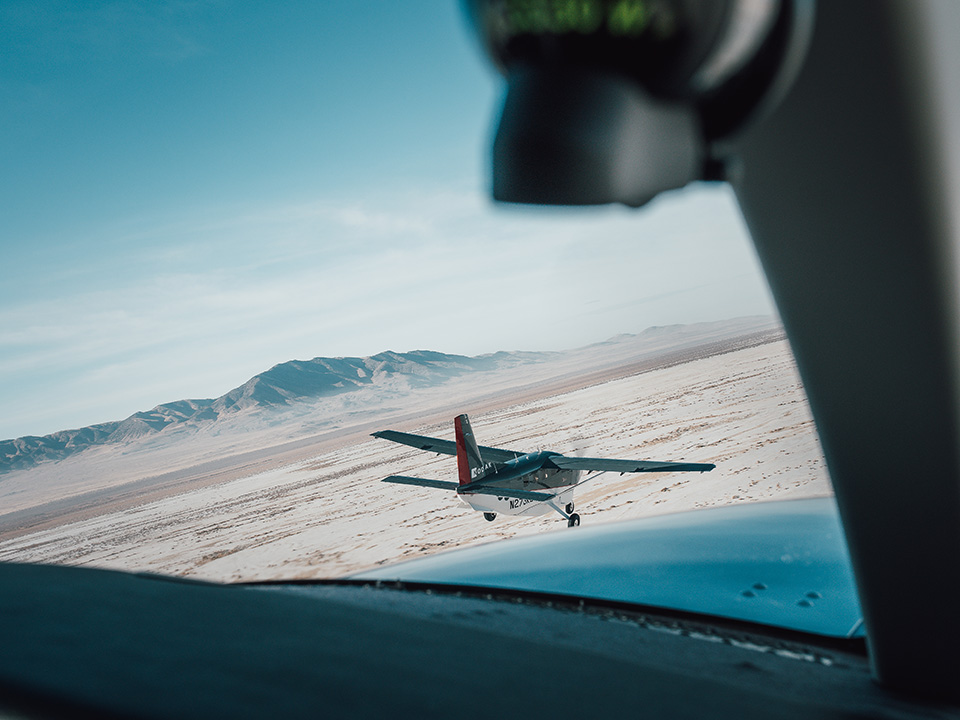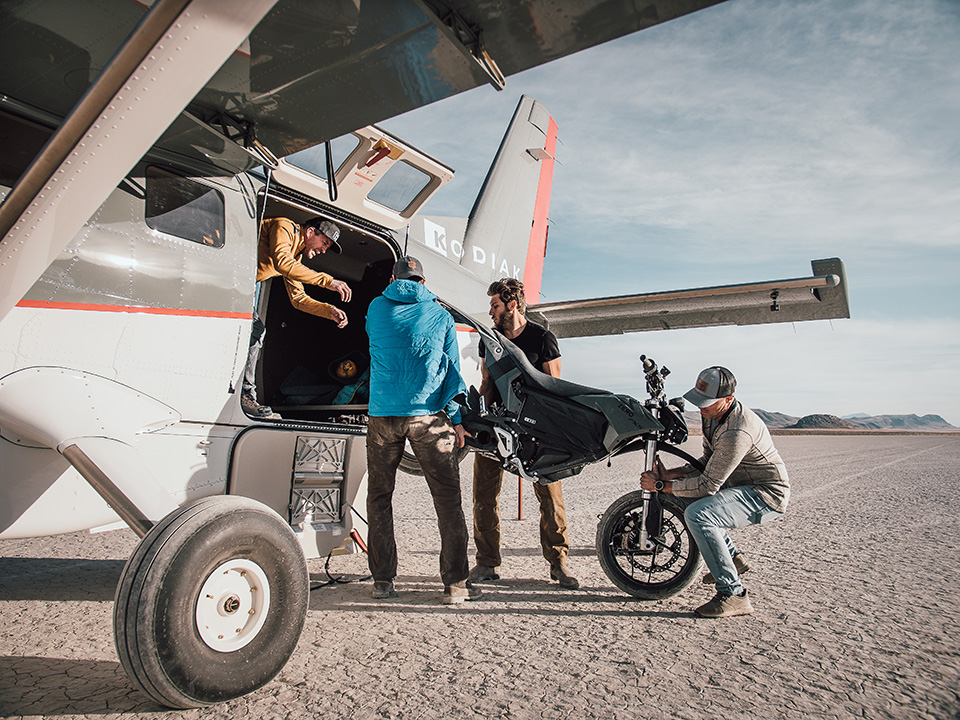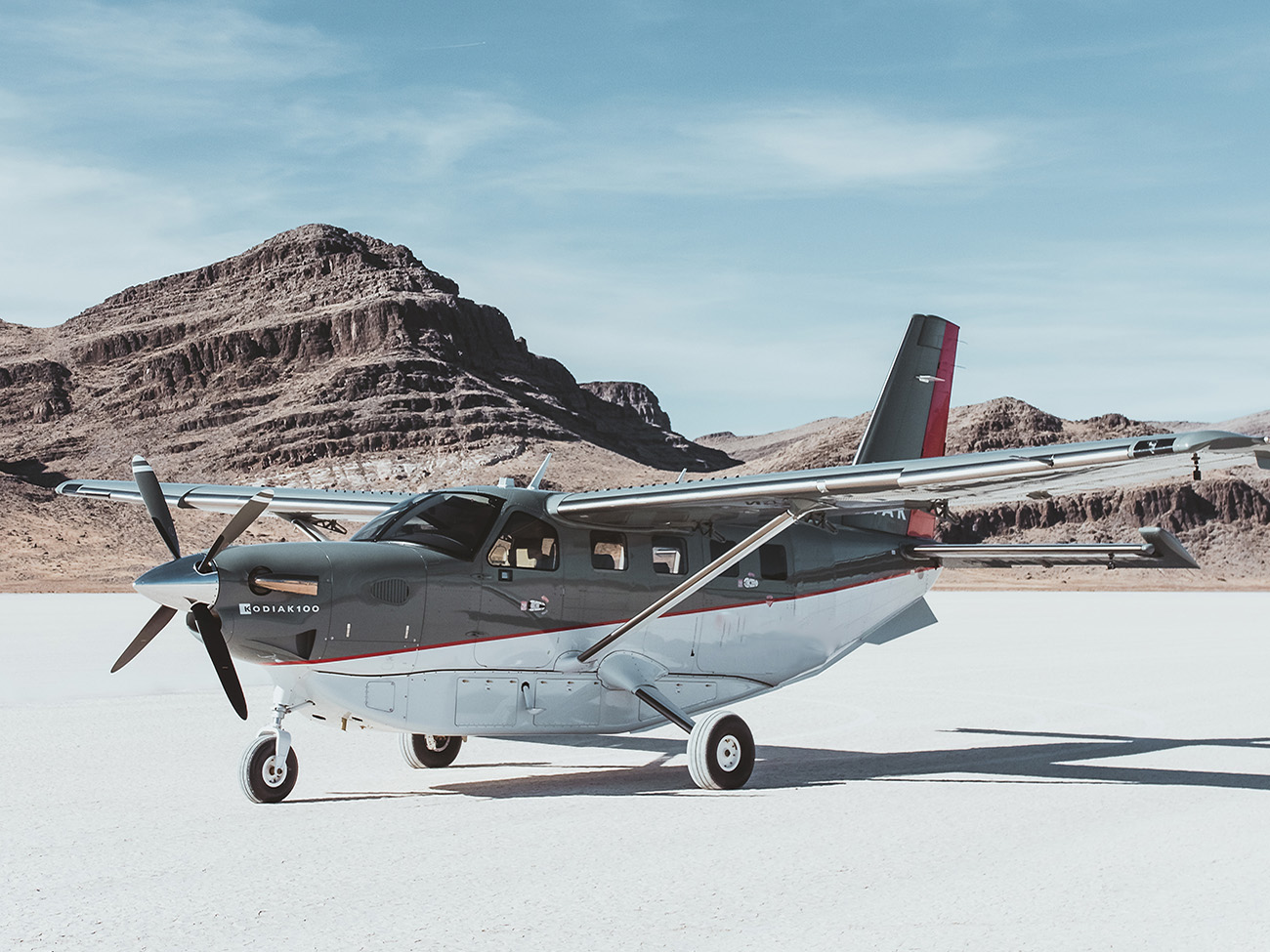 The team set off with not one, but two motorcycles. With a useful load of over 3500 pounds, hauling all the gear and the friends is no problem. For an added touch of excitement, one of the team members brought along their Bell 505 helicopter.
The day started on the salt flats with a little speed testing of the bikes, and then into the Utah canyons for some riverside exploration. Thanks to their friends at Bose headsets, they were always communicating loud and clear.
Versatile, Flexible, Modern and Safe
Originally built for difficult humanitarian missions, the Kodiak now enjoys a following of aviators who appreciate the precision construction and unique characteristics of the Kodiak 10-seat short takeoff and landing aircraft. The ability to take off from an unimproved field in under 1000 feet and fly up to 1000 nautical miles are just two of many attributes that set this aircraft aside from all others. The Kodiak is also built for efficiency, durability and ease of flying. With a powerful engine to get you out of tight places and state-of-the-art avionics, the Kodiak is the safest airplane in its class.
"Anytime I feel lost, I pull out a map and stare. I stare until I have reminded myself that life is a giant adventure, so much to do, to see." ― Angelina Jolie