SUN 'n FUN Aerospace Expo, Lakeland, Florida, March 29, 2023 – Daher today announced SIMCOM's designation as the new factory-approved training organization for Kodiak 100 and Kodiak 900 turboprop-powered aircraft, with courses beginning next month at SIMCOM's Scottsdale, Arizona training center.
As part of the agreement with Daher, SIMCOM is installing a fixed-based Kodiak flight simulator – built by Frasca International – at its Scottsdale facility. In addition to courses provided for new and current owners/operators, training also will be tailored for Kodiak users in this multi-role aircraft's special mission applications.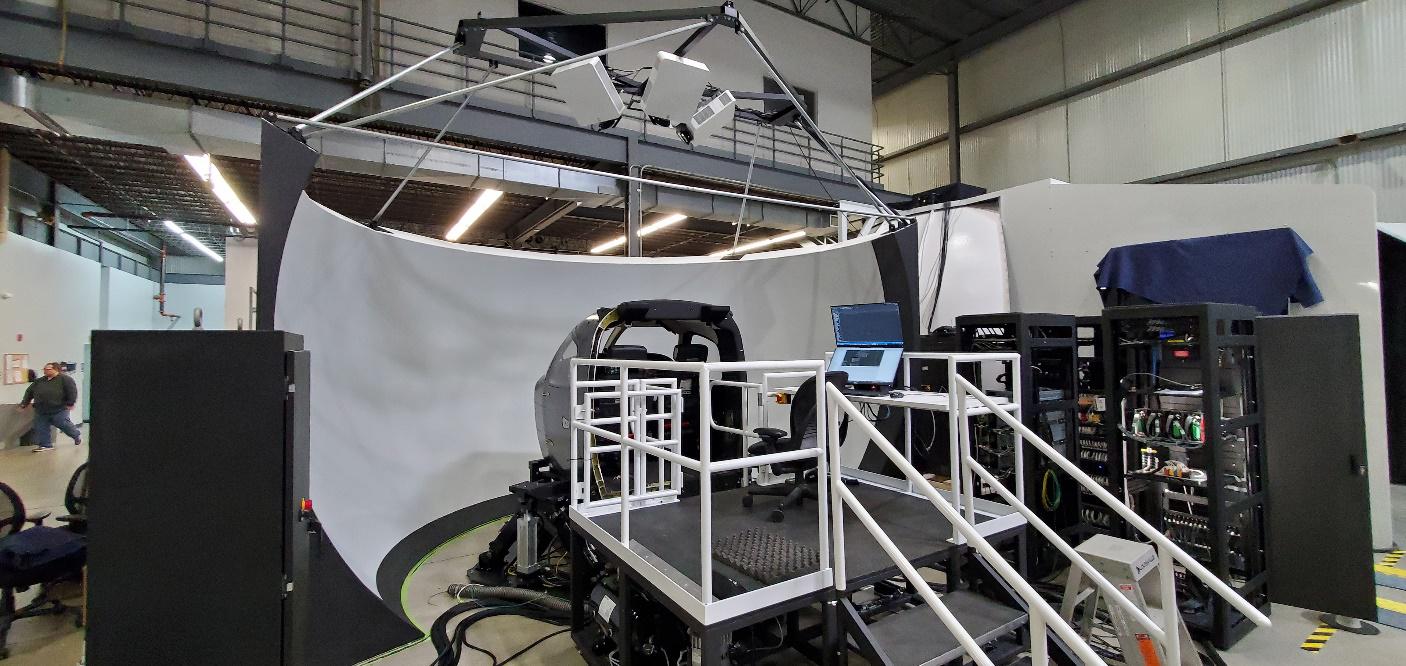 "Our decision was based on several factors, including SIMCOM's 24-year relationship with Daher for our TBM turboprop-powered aircraft product line, and its resources to provide top-level training in adding the Kodiak to its portfolio," explained Nicolas Chabbert, the Senior Vice President of Daher's Aircraft Division and the CEO of Kodiak Aircraft.
Eric Hinson, the SIMCOM CEO, added: "We're proud to be Daher's factory-approved training partner for its entire family of turboprop aircraft. Our Scottsdale, Arizona training center provides a strategically positioned location for Kodiak operators throughout the Americas."
SIMCOM has a long history of providing tailored training for owner/pilots. Created in 1989, it has become a leading provider of training for general aviation pilots. SIMCOM delivers instruction for more than 60 different aircraft types and conducts 7,000-plus training events annually.
About Daher – www.daher.com
As an aircraft manufacturer, industrialist, industrial service provider and logistician, Daher achieved a revenue of 1.3 billion euros in 2022. Backed by its family shareholding, Daher has been focused on innovation since its creation in 1863. With more than 10,500 employees and offices in 13 countries, mainly in Europe and North America, Daher designs and develops value-added solutions for its aeronautical and industrial customers and partners.
Daher is on the following social networks:
About Daher's aircraft product line – www.kodiak.aero / www.tbm.aero
Daher manufactures two families of single-engine turboprop airplanes: the Kodiak utility aircraft in Sandpoint, Idaho, USA, and the very efficient pressurized TBM in Tarbes, France.
The Kodiak 100 Series III is an unpressurized 8-10-seat airplane equipped with Garmin's G1000 NXi avionics, capable of operating on uneven and unimproved runways, or on water in the amphibious version. Its unique combination of robust construction and remarkable 3,530 lb. useful load has resulted in many additional applications for the Kodiak, including special missions, medevac, as a skydiving platform and more.
Daher introduced the larger Kodiak 900 version in 2022, featuring a fuselage length extension of 3.9 feet for more passenger room and cargo space, a cruise speed increase to 210 KTAS, and a greater useful load while offering a maximum range of 1,129 nm.
Current TBM models in production are the TBM 910, equipped with Garmin's G1000 Nxi avionics system, controlled by a keypad; and the TBM 960, featuring Pratt & Whitney Canada's PT6E-66XT engine and a dual-channel digital Engine and Propeller Electronic Control System (EPECS), an autothrottle, Garmin's G3000 avionics with touchscreen controller, and the HomeSafe™ emergency autoland system. Both models offer increased automation and superior performance.
As of March 1, 2023, a total of 321 Kodiak and 1,132 TBM aircraft had been delivered to international owners and operators, with the global fleet accumulating some 2.5 million flight hours.